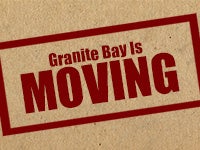 It's hard to believe, but it's true. Granite Bay is finally moving to our new location! We're eternally grateful to the church at the Shepherd of the Sierras for housing us for the past several years, but we have had a pressing problem … space! We've outgrown our location and finally we'll be able to stretch our legs a little.
If you're wondering where we'll be meeting please take note of our new address:
Granite Bay SDA Church
3785 Placer Corporate Drive
Suite 600
Rocklin, California 95765
This will be our home starting on February 28th.

See you there!